Discover more from Antoine's Newsletter
Product, Law, Economics, Geopolitics, and Languages.
The Meaning of Brexit
Who runs the world? Dom!
On December 31st 2020 the UK will leave the European Union. And yet, more than 4 years after the Brexit referendum, who knows what Brexit means?
Two days ago, we learned that British Prime Minister Boris Johnson was waiting for the result of the US presidential election to decide whether to leave the EU without a deal (aka "no-deal Brexit") or not. Johnson thinks that a US-UK trade deal will be easier to sign with Trump—his friend and Brexit supporter—than with Biden.
(The same article recalls that Johnson called Barack Obama "the part-Kenyan president" having "an ancestral dislike of the British empire" and that he told US diplomats that Trump was "making America great again"…)
Does the future relationship between the UK and the EU depends, a few weeks before the deadline, on what US voters will decide? If the US election is contested and if it takes weeks to get the final result, will Johnson wait? So it seems that even the British Prime Minister doesn't know the ultimate goal of Brexit…
And yet, somewhere, someone must have a strategy. Dominic Cummings, chief adviser to Johnson and Brexit architect, is probably this person.
On his blog, Cummings surprisingly praises Jean Monnet—the architect of the EEC/EU— describing him as "one of the few people in modern politics who really deserve the label 'genius'." Even though Cummings hates the EU that Monnet built he admires him because "[he] understood how to step back from today and build institutions. He worked operationally to prepare the future. […] The story of how he wangled the creation of his institutions through the daily chaos of post-war politics is a lesson to anybody who wants to get things done." Cummings is teaching this lesson to himself. He's now trying to take advantage of the daily chaos of a Covid-striken world to 'get things done'.
Later, Cummings explains his vision for a post-Brexit Britain:
We could make Britain the best place in the world to be for those who can invent the future. Like Alan Kay and his colleagues, we could create whole new industries. We could call Jeff Bezos and say, 'Ok Jeff, you want a permanent international manned moon base, let's talk about who does what, but not with that old rocket technology.' No country on earth funds science as well as we already know how it could be done — that is something for Britain to do that would create real long-term value for humanity, instead of the 'punching above our weight' and 'special relationship' bullshit that passes for strategy in London.
To do so, Cummings explains that the UK needs 'regulatory competition' and 'regulatory diversity'. Otherwise, 'centrally directed uniformity' would "[lead] to centuries of stagnation" as in post-Renaissance China. For sure, a no-deal Brexit would offer the UK a true 'regulatory competition' with the EU. And anyway for Cummings, reforming UK's institutions is more important than any UK-EU deal:
How we change our domestic institutions is within our power and will have much much greater influence on our long-term future than whatever deal is botched together with Brussels. We have the resources. But can we break the system open? If we don't then we're likely to go down the path we were already going down inside the EU, like the deluded Norma Desmond in Sunset Boulevard claiming 'I am big, it's the pictures that got small.' [original emphasis]
This deregulatory Brexit is often referred to as 'Singapore-on-Thames'. Besides a bunch of libertarian-leaning Conservatives, no one supports this no-deal Brexit. But I think that a deregulatory Brexit is Dominic Cummings's ultimate goal.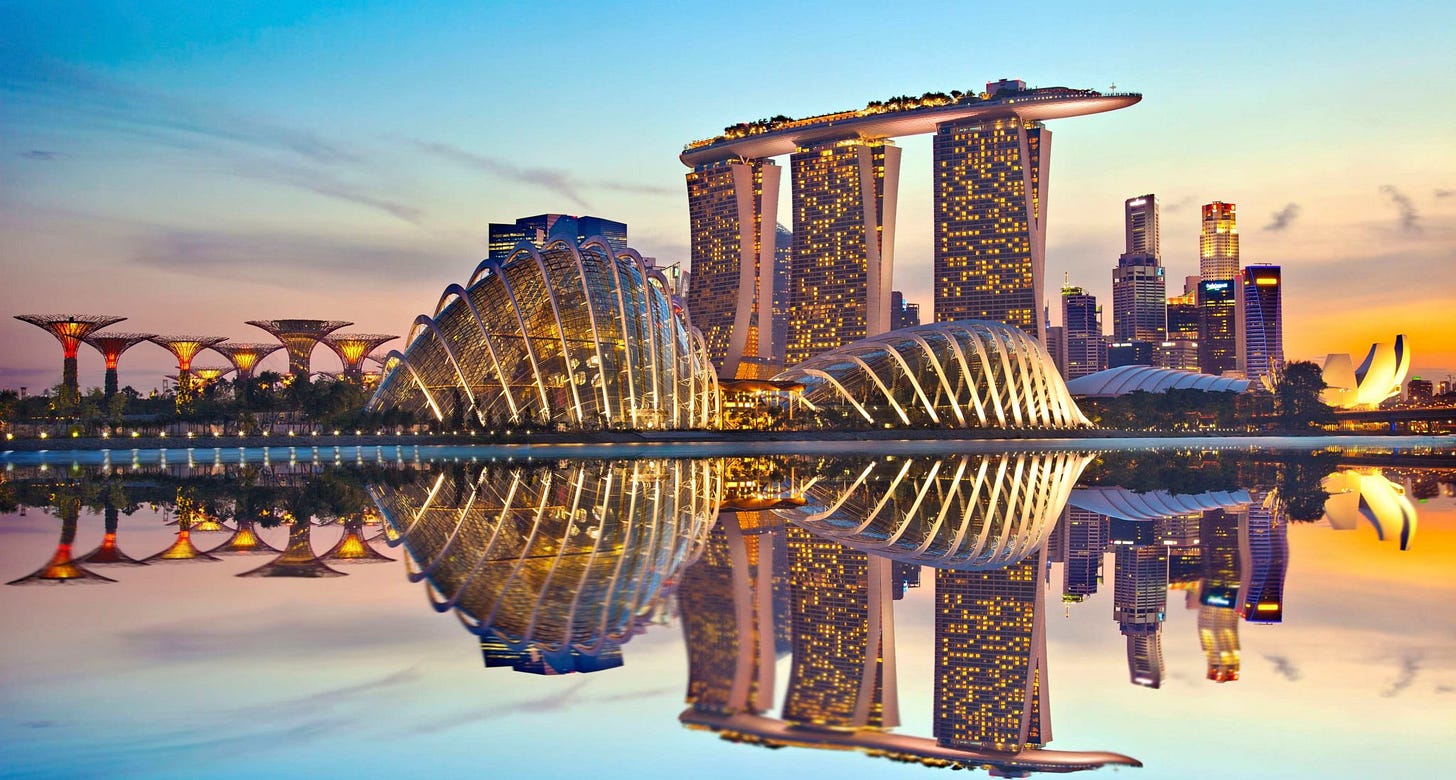 So Cummings has to cunningly maneuver to get his Brexit done. As he wrote in another article, history seems 'inevitable' after it happens, however, it has several branches and everyday many decisions may derail a strategy. trivial events decide the final outcome. That's why Cummings concludes that you ought to "apply extreme intelligent focus to those areas that can go catastrophically wrong, like accidental nuclear war". A pandemic is such an event. And precisely, in 2019, Cummings wrote that "The most secure bio-labs routinely make errors that could cause a global pandemic […] killing many millions". He was mentally prepared.
Will Cummings manage to take advantage of the pandemic and the post-election chaos in the US to get his deregulatory Brexit done? Only time will tell, but so far the execution has been perfect and there's only 10 weeks to go…
What do you think? Feel free to reply to this email to answer privately!
Antoine