Top 10 apps to increase your productivity
There's tons of apps that are said to "increase productivity", but most of them don't work, at least for me. I use the following ones, and…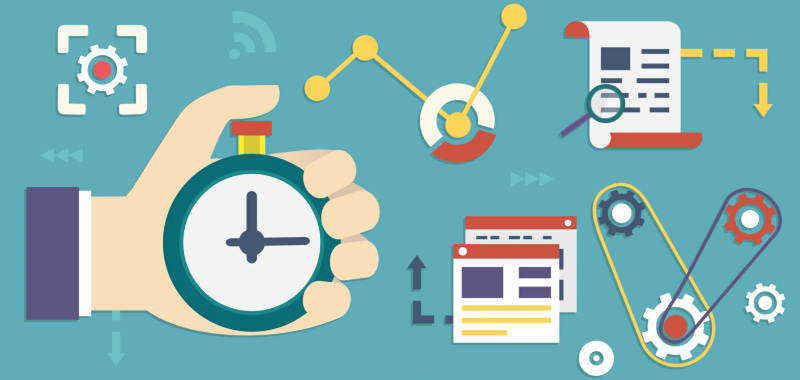 There's tons of apps that are said to "increase productivity", but most of them don't work, at least for me. I use the following ones, and I love them!
To-do list and task manager: Todoist. Todoist is awesome! It's a simple and intuitive way to manage a to-do list. And it runs on everything (computers, smartphones, smartwatches, online, etc.). I especially like the Chrome extension and the Gmail extension (to add a task related to an email you've just received). You can also manage tasks for a team project with up to 5 people in the free version.
Note taking: Google Keep. Evernote is dying and hasn't changed for a while. Google Keep is ultra simple, totally free, and still evolving. It's included in Chrome and it has Android and iOS versions. I can now easily save my thoughts on my phone, share them with friends, and edit them later on my PC.
Smart keyboard: SwiftKey. Swiftkey is an app that replaces the default keyboard of your iPhone or Android. What does it has to do with productivity? Its smart prediction technology and layout of the keyboard make you type faster. According to SwiftKey, I'm 4% more efficient at typing now that I use it. SwiftKey also supports different languages: it recognizes in which language you're typing and corrects you accordingly. (Unfortunately, Cantonese isn't supported yet!)
Text from computer: MightyText. MightyText enables you to send SMS from your computer and sync them with your Android phone. The Gmail extension is awesome and I can finally text as easily as I send emails! You can even text from Facebook.
Email tracking: YesWare. YesWare tells you when your recipient reads your email. How does it work? YesWare embeds a transparent tracking pixel at the end of each email. It's great before it works even if your recipient doesn't use YesWare and your recipients don't know you're tracking them! However, I don't like the user interface, there's way to many buttons.
Floating mobile browser: Link Bubble. You need to try Link Bubble to understand it. Basically, when you click on a link in an app (especially Twitter…), Link Bubble loads that webpage in the background. You can keep using the app and once the page has loaded, a bubble appears with the link (similar to Facebook Messenger bubbles). You can read it and easily share it or save the link to read it later.
Chrome Extensions: those extensions are super simple, they just add a button next to the address bar, but they're great!
All those apps are great, but they drain your battery a lot! That's why you now need an external battery. Anker does the job, and for $9.99 only! It saved my life several times in China, lost in the middle of nowhere with 1% of battery only…
Bonus: Productivity is about increasing your workflow, but it's also about reducing stress! It's well known that having a nap at lunchtime helps you lower your stess. Pzizz, for Android and iOS, has an amazing power nap module. You select a custom time length and then fall asleep. Don't ask questions: it just works!
Originally published at inekto.wordpress.com on October 31, 2015.