Discover more from Antoine's Newsletter
Product, Law, Economics, Geopolitics, and Languages.
Finding housing in Berkeley
I didn't intend to write my first article in English. But given my experience here in Berkeley, CA, I think I have to do so!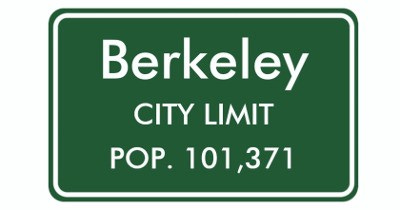 I didn't intend to write my first article in English. But given my experience here in Berkeley, CA, I think I have to do so!
I moved to Berkeley from NYC two weeks ago. I'm at UC Berkeley for one semester. As I did in NYC, I booked an Airbnb in Berkeley for 10 days, before my program starts. However, it was harder and more expensive to find something in Berkeley than in NYC!
If you look at Airbnb for the last week of August, it's indeed cheaper to book a room in Manhattan than a tent in a garden in Downtown Berkeley!
Why is the situation so bad?
When you arrive in Berkeley, you first notice that there's no high buildings. How come there's only small houses in a town of 100.000 inhabitants? One of the reasons is the California Environmental Quality Act (CEQA). This law signed in 1970 allows anyone to sue to block any new building or extension. The law is used by the slow-growth lobby to thwart vertical expansion. Twice as many buildings should be built only to prevent home prices from growing faster than the rest of the country. Economics 101: Rents are skyrocketing.
However, a lot of students manage to find a decent room for less than $1k in a nice house. How do they do? Because of Berkeley's architecture (small houses, usually 2 to 4 bedrooms with one or two bathrooms), people have to share apartments. Even if you're a 60 year old couple, you may need to rent one room in your house to be able to pay the rent for the whole house. However, subletting is strictly controlled in California: the rent cannot exceed an amount proportional to the space occupied by the tenant. Therefore, those rooms are rented on Craigslist for quite a low price compared to the market average: about $1k/mo. (Some students pay $1,300/mo for a triple near campus!) Another reason why there are low-priced rooms for rent is rent control. Buildings built before 1980 have rent increase limitations: "The annual percent increase for a rent-controlled unit in Berkeley is sixty-five percent of the annual percentage increase in the Consumer Price Index". Let's say the CPI increases by 1% each year. This means that after ten years a room originally rented for $1k would normally cost $1,104. But because of rent control the room would be rented for $1,067. As a result those underpriced postings receive hundreds of answers. A friend of mine posted a fake listing on Craigslist for a room and received more than 50 emails in less than three hours. How do landlords deal with all those demands? They make a first selection with emails, then they invite people to visit their apartments and then they choose someone. This situation is quite different from the one I experienced in New York City. In New York, it's more a "first-come, first-served" system. If you visit the apartment and give the check for the deposit, it's yours! Whereas here in the Bay Area, when I asked landlords if they wanted my deposit they were all surprised: "Why? Other people are going to visit today and tomorrow! I'll let you know in one week if it's okay." Since everybody wants to avoid this long process and wants to be sure to rent their underpriced rooms to someone who's nice, clean, quiet and will pay the rent, the vast majority of the rooms are "off-market" (I mean, not listed on any website or real estate agency). Student rent rooms for a few years and when they graduate they find someone from their college/high school/hometown/country/fraternity to rent it when they leave.
To be honest, there's also some inherent reasons leading to higher rentss. Earthquakes, potential fires, the topography (more hills than in other regions) make it more expensive to build a house in Berkeley compared to other cities. Also, I was looking for short-term (one semester). And in a student city, almost all the leases are one-year long, which could explain why it was more difficult for me to find a room.
This situation isn't bad for everybody. Some people try to take advantage of this. For instance, the notorious Aisar Ken Khan rents nice bedrooms (on 1543 Prince Street) at a decent price, mainly to international visiting students. However, previous tenants tend to say that he doesn't return deposit! And of course, most international students go back to their home countries when they finish their programs at Cal and they have neither the time nor the knowledge of the US judiciary system to file a lawsuit against bad landlords…
That being said, I finally found a nice bedroom! In the next article, I'll talk about le français…
Originally published at inekto.wordpress.com on August 28, 2015.