Discover more from Antoine's Newsletter
Product, Law, Economics, Geopolitics, and Languages.
Are you racist?
Even without knowing it?
Even if controversial, there may be a way to measure implicit stereotypes.
Implicit stereotypes or biases are unconscious associations of particular qualities with a social group.
The first implicit-association test (IAT) was designed in 1998 to measure these unconscious stereotypes. I rediscovered IATs in my psychology course.
You can do a test on Harvard's website. Select a country to be tested in your language. Each country has specific tests. For instance, if you select France you can test your biases regarding Arabs whereas the Indian version offers tests about castes or anti-Pakistan sentiment.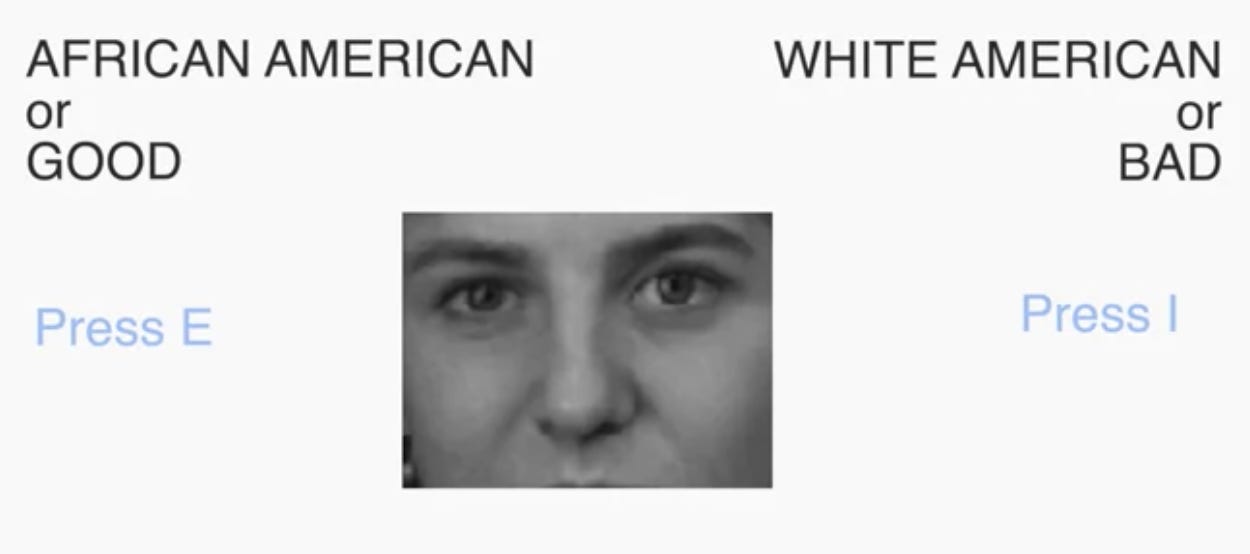 In the Race ('Black - White') test you see faces (White or Black people) and words (good or bad notions). Press left if a Black face or a good notion appears. Right for White or bad. As fast as possible. Then the opposite association is tested.
These tests assume that if you naturally associate White people and "good", you'll be faster in putting them together during the test.
The Black - White IAT indicates that most Americans—including African Americans!—have an automatic preference for White people over Black people. So implicit stereotypes even show up in the discriminated group!
But are these people racists? It's unclear and controversial, but there is a correlation—maybe weak—between implicit stereotypes, as measured by IATs, and discriminatory behaviors.
I did the tests years ago, and again today. Sadly, I'm as biased as other French people on most tests. On others I'm more neutral. On one test I'm biased in favor of the discriminated minority group.
If these tests are true, how can we fight these implicit stereotypes? There's maybe no way to change our implicit biases. In this case, a solution could be to give decision-making power—for instance to recruiters—only to people who are "unbiased" according to IATs. But evidence behind IATs is still too weak to do so.
Some organizations offer unconscious bias training. If you know your implicit biases you may be able to reflect on them and fight them. However, studies seem to show that these trainings are ineffective. And no matter how well you're trained, some biases happen so fast that you'll never have time to consider your biases and change your opinion. For instance, to quote Pr Paul Bloom:
For one thing, fractions of a second can really matter. There's evidence, for instance, that police officers and also people in simulations are more likely to shoot a black person holding a harmless object than a white person. The decision whether to shoot or not is made in fraction of a second, and these biases can apply.
What do you think? Do implicit stereotypes exist? How could we fight them?
Antoine