Discover more from Antoine's Newsletter
Product, Law, Economics, Geopolitics, and Languages.
Antitrust and the Fight for Encryption
"Backdoors or breakup!"
In psychiatry, apophenia is the tendency to mistakenly perceive meaningful connections between unrelated things…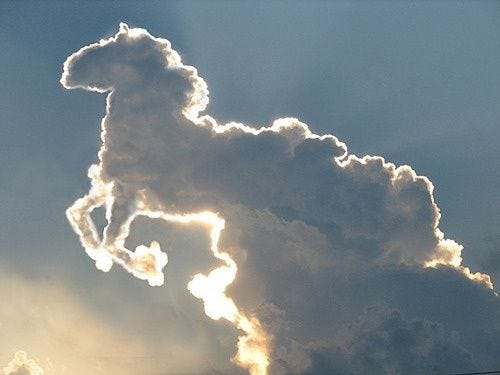 So, some unrelated things that happened in tech in October:
The "Five Eyes" (US, UK, Australia, Canada, New Zealand) together with India and Japan demanded that tech companies insert "backdoors" in apps, allowing government access to encrypted data. In the EU, leaked documents show an anti-encryption law is also on the way,
But are they really unrelated?
It's unclear what the competition issue with Big Tech companies is and what may be the remedies. The most common idea is to "break them up", like the Bell System and Rockefeller's Standard Oil in the past. But Benedict Evans explained why it may not make sense, even in the case of Google—owner of YouTube—and Facebook—owner of Instagram and WhatsApp:
On one hand, there are clearly divisible component parts (Youtube, Instagram etc) in a way that's much less true for Apple and Amazon. But on the other hand, I'd suggest that, as for Office and Windows, the competitive strength of these component parts doesn't come from the combined ownership, but from networks effects. Hence, breaking them apart might achieve very little.
Besides competition, antitrust is also a way for governments to prevent companies from being too powerful. And Big Tech companies are more powerful than governments in one area: encryption. For instance, Apple consistently and publicly refuses to assist the US government in unlocking cell phones whose data are encrypted. As Apple's top lawyer said:
Apple "is a famous, incredibly powerful consumer brand and we are going to be standing up against the FBI and saying in effect, 'No, we're not going to give you the thing that you're looking for to try to deal with this terrorist threat'"
So could the US government use antitrust lawsuits in the future as a way to blackmail Big Tech for backdoors? Facing a potential breakup, what if Big Tech companies were offered a settlement in exchange of backdoors? How could they refuse?
I may suffer from apophenia. Or just be paranoid. What do you think? Subscribe below and join the conversation!
Antoine